What we build
At Littleforest Consulting we build custom software designed for you to interact with your audience. We create web applications from the ground up, develop new features for existing sites, and redesign legacy systems. We can also work with your mobile app team to add business logic, database integration, and server-side architecture.
Alongside our attention to detail, we are committed to ensuring our custom applications are accessible for people with disabilities. We are continually improving the user experience for everyone, and applying current accessibility standards.
Social media login

We'll help you simplify your sign up and login process for your customers by enabling sign-in through a variety of social media apps. Social login can complement traditional sign-up forms, and increase registration on your site.

Admin dashboard

Our secure dashboard feature allows administrators to view and edit all database records. Access to your dashboard can be limited by staff role within your organization. Our customizable dashboard offers a summary of reports and tables.

E-commerce integration

Using Stripe, PayPal, and other third-party payment processors, we can create a seamless and secure way for you to collect payments for your products, services, and subscriptions.

Email & SMS integration

We can give you the power to connect with your customers through email and SMS messaging to increase your customer engagement.

Data analytics

You'll be able to monitor site traffic, custom events, and customer profiles through data analytics.

Exportable data

Your data is important. We ensure that you have access to your data in an exportable format (PDF or Excel). Use this feature within the admin dashboard, or produce custom reports for your customers.
How we help
Working with Jeanine is a treat. She's the consummate professional that makes your job easier by working with her. Patrick C.
Working with Jeanine was a wonderful experience - she's fast, detail-oriented, a great communicator and an expert in her subject matter. She was also a creative problem solver when we ran into some snags with the way I wanted to build things - she helped figure out a better solution and still finished on the same timeline. I'd work with her again in a heartbeat. Thanks! Elle H.
Jeanine's talent and experience have been invaluable to our product development over the years. Her work is always on-time and to-spec. She goes above and beyond by suggesting design improvements and ways to optimize work flow and time use. I recommend her without reservation. Heidi K.
About Littleforest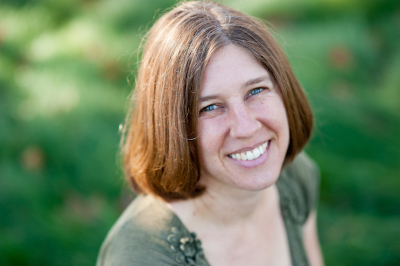 Littleforest Consulting is a small consulting shop located in the San Francisco Bay Area. We are available for remote and on-site local work. Please contact us for rates and availability.
Jeanine Soterwood is the founder and principal developer at Littleforest Consulting. With 10+ years of web application and mobile API development experience, Jeanine brings strong development skills, communication, and reliability to all her work. She enjoys tackling new technical challenges and learning about new ways to solve problems. Working closely with her clients, Jeanine carefully identifies issues and solutions to develop a plan to efficiently build, test, and launch products that help her clients' businesses grow.